Kris Tiner has lectured on both music and visual art, and is an Associate Professor of Music and the Director of Jazz Studies at Bakersfield College. He is also the Trumpet Studio Instructor at California State University Bakersfield, and has taught at California Institute of the Arts, Taft College, and the Academy of Creative Education in Los Angeles. He has been a visiting lecturer/performer at Durham University, Bennington College, The Art Institute of Seattle, Northwestern University, Brooklyn Conservatory of Music, The Oakwood School, The Center for Improvisational Music, CalArts, ICIT Program at UC Irvine, CRCA at UC San Diego, UC Santa Cruz, Mesa College, Idaho State University, The University of New Mexico, Saddleback College, Scottsdale Community College, California State University Bakersfield, The Bakersfield Jazz Workshop, and numerous K-12 schools throughout Southern California. He has given presentations at annual conferences of the International Society for Improvised Music, California Art Education Association, and the Music Association of California Community Colleges.
Private Instruction
For over twenty years Kris has maintained a private studio teaching trumpet, improvisation, and composition to students of all ages. Many of his students have gone on to study at major music schools and establish successful careers as touring musicians, recording artists, and music educators. Private instruction is available on a one-to-one basis or online via Skype. Contact Kris directly for availability and rates.
Teaching Positions
Bakersfield College, Bakersfield, CA
Associate Professor of Music, Director of Jazz Studies (2017 – Present)
Adjunct Professor of Music (2004 – 2017)
Jazz Ensemble, Applied Trumpet, Ear Training and Sight Singing, Music Appreciation, Appreciation of Jazz, History of American Popular Music, History of Rock and Roll, Intro to Music Technology
California State University, Bakersfield, Bakersfield, CA
Adjunct Lecturer in Music (2004 – Present)
Trumpet Studio, Small Jazz Ensemble, Music in the Elementary Classroom, Music Theory Skills, Understanding and Appreciating Music, Jazz Appreciation
California Institute of the Arts, Valencia, CA
Special Faculty: Jazz Trumpet, Faculty-Led Jazz Ensemble (2015 – 2017)
Graduate Teaching Assistant (2001 – 2003)
Graduate Jazz Ensemble, Undergraduate Jazz Ensemble, Jazz Arranging, Creative Orchestra, Systemic Improvisation.
Taft College, Taft, CA
Adjunct Art Instructor (2004 – 2005)
Watercolor Painting, Basic Design, Drawing and Composition, Painting

Education
MFA, Performer-Composer: African-American Improvisational Music (2003)
California Institute of the Arts
BA, Music: Trumpet Performance (2001)
California State University, Bakersfield
Principal Teachers
Wadada Leo Smith, trumpet and composition
Leroy Jenkins, composition
Vinny Golia, composition
Doug Davis, composition
Edward Carroll, trumpet
Charles Brady, trumpet
John Fumo, trumpet
Kobla Ladzekpo, West African music
Djoko Walujo, Javanese music

CURRENT MASTERCLASS TOPICS
Improvisation Workshop
Students from all musical backgrounds and levels of experience learn individuality and self-expression while exploring group dynamics through the creative immediacy of improvisational music. An array of hands-on activities and materials are utilized.
Composing for Improvisers
Theory and performance of graphic, symbolic, and systemic notation; reading scores and understanding various methods of creating music for improvisers and improvising ensembles. Possible focus on interdisciplinary collaboration.
Creative Orchestra
Interactive workshop focusing on large ensemble performance of specific compositions. Students learn to design and follow modular scores, cueing systems, and ensemble strategies to guide solo and group improvisation.
Contemporary Brass Workshop
From traditional methods and fundamentals to contemporary performance practice, polystylism, microtonality, extended technique, solo improvisation, and incorporation of mutes, effects, and electronics.
Historical Survey
Comparative and topical discussion of music and musicians within the jazz and popular music traditions, including Miles Davis, Billie Holiday, Bob Dylan, Louis Armstrong, John Coltrane, Bessie Smith, Ornette Coleman, Hank Williams and others. The artist's role in society and the impact of creative music on social and cultural progress are examined.
Repertory Ensembles
Instrumental students with experience in the jazz idiom learn and perform original arrangements of music by Charles Mingus, Sun Ra, Duke Ellington, Fela Kuti, Miles Davis, Ornette Coleman and others.
Music Business
Practical discussion of independent touring and recording, curating and promoting performances, and the role of record labels, networking, technology, and social media.
Contact Kris Tiner for more information.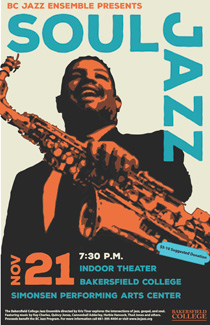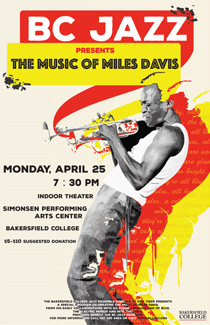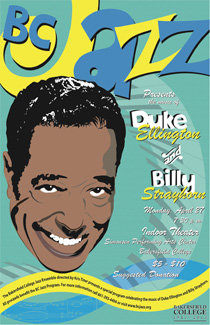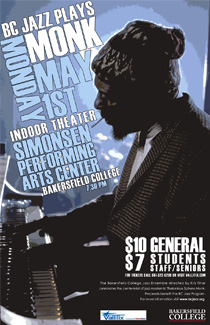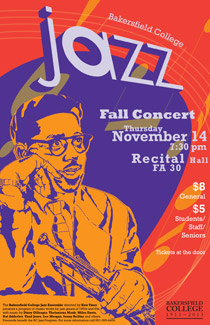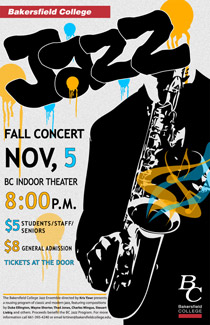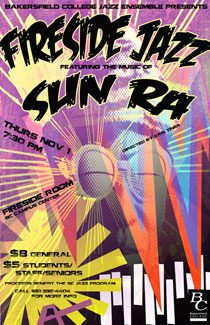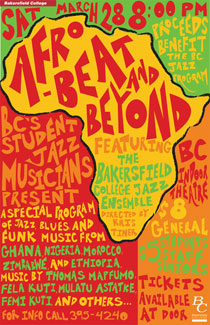 CURRENT COURSE WEBSITES
Music B13A – Jazz Ensemble • Bakersfield College
Music B22 – Music Appreciation • Bakersfield College
Music B23 – Appreciation of Jazz • Bakersfield College
Music B27 – History of Rock and Roll • Bakersfield College
Music B30 – Intro to Music Technology • Bakersfield College