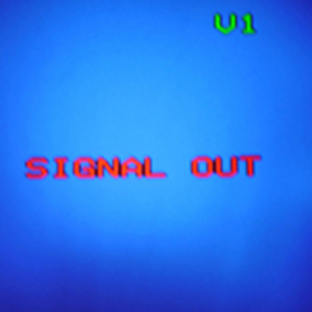 Here's a recording I participated in some time back, now available as a free download on Glenn Bach's MPRNTBL label. Other contributors include Bach, Dale Kaminski, Michael Raco-Rands, and Marco Schindelmann. Some background info:
On Thursday, September 18, 2008, Double Blind performed a live interpretation of Wounded Speaker. Divided into two sets of smaller groupings of the ensemble, plus a third set by the entire group, the improvised performance of Wounded Speaker took on new life and directions possible only within the context of a live, improvised performance.

Unfortunately, the Sony ECM-MS907 condenser microphone malfunctioned during the recording of the first two sets, resulting in an audio file marred by a consistent "on-off-on-off" stutter (with dropouts apparent in the final moments of the third set, as well).

As it turns out, Joseph Richard Negro videotaped the concert as part of his live video manipulations, and he provided an audio documentation of the first two sets as captured by the camera's built-in microphone.

In the spirit of Wounded Speaker, Double Blind revisited the "failed" recordings in an attempt to recuperate the inherent promise of the original performances.
My contribution (heard on tracks 2 and 4) was a remix of the original Wounded Speaker audio, processed in real time on my Max/MSP rig. Bach edited and mixed together submissions from all the participants to create the final product. It's a fascinating concept and well worth a listen if electronic music is your thing.