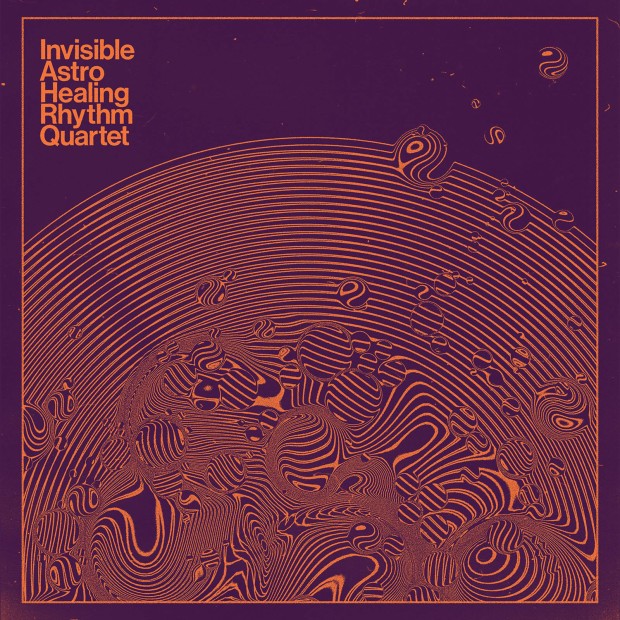 The four members of The Invisible Astro Healing Rhythm Quartet formed in 2010 while studying music at Bakersfield College in sunny Bakersfield, California; a region known (musically) for the twangy, steel-guitar sound popularized by hometown heroes Buck Owens & Merle Haggard. IAHRQ take a decidedly different approach, reaching skyward toward the cosmos & the outer reaches of cosmic, spiritual jazz & Ethio-centric long-form jams.

"2" is the aptly named second album from the quartet (the first was released in late 2013 on noted composer & trumpet player Kris Tiner's Epigraph Records) was recorded & produced by Chris Schlarb (Psychic Temple). "2" finds the ensemble digging deeper and reaching further out than before, honing their mixture of Ethiopian funk, spiritual jazz & cosmic psychedelia to a finer point. The album starts with "Praise One" & "Praise Two", a pair of complimentary jams that begin in a free & loose cloud of cosmic dust, before honing in on a loping mellow groove that would fit perfectly next to tunes by Mulatau Astatke or Hailu Mergia. The rest of "2" populates the same headspace, pulling funky drum breaks ("Lifetime"), heady brass arrangements ("Headways") & proggy psychedelia ("Cosmic Loneliness") toward and over the event horizon.
This record is going to really blow some minds. I'm glad to have contributed to the brass arrangements along with saxophone hero Phillip Greenlief and Bako trombonist Omar Murillo. It's not out till November 13, but you can preorder the very limited edition vinyl now at Trouble in Mind Records.