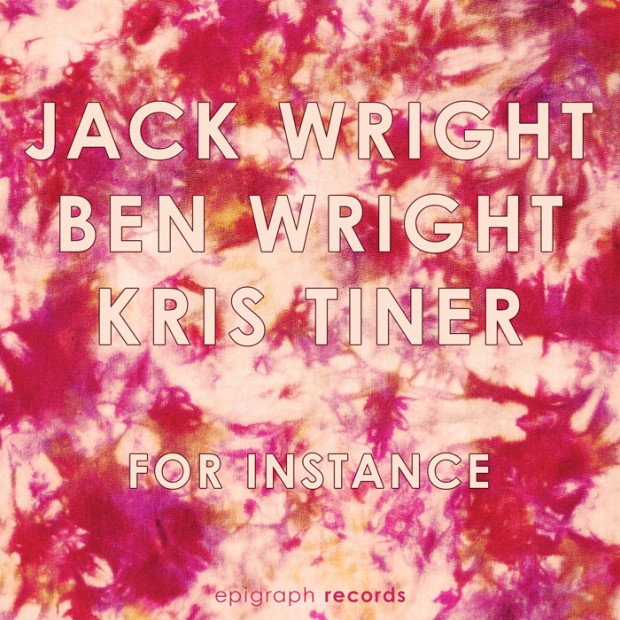 Jack Wright – alto and soprano saxophones
Ben Wright – double bass
Kris Tiner – trumpet
Known for decades as the "Johnny Appleseed of Free Improvisation," saxophonist Jack Wright has forged a singular path, touring throughout the US and Europe in search of interesting partners and playing situations. Jack's son Ben Wright came up in the Philadelphia punk scene but has spent the last 25 odd years exploring the double bass, and now lives in Taos, New Mexico. The father-son duo performs regularly, and their West Coast tour in early 2014 brought them to Bakersfield for an unforgettable performance at Dagny's, with Epigraph Records founder Kris Tiner sitting in on trumpet.

This session was recorded the next morning. The music is completely improvised and presented as it was created, in four sections, without alterations and with very minimal editing. As such, we witness a fascinating musical dialogue being established, with moments of mutual agreement rising from nowhere and dissolving just as quickly into further debate, reaching nearly symphonic scope, three sonic explorers engaging the shared moment, sparring a bit, open to any possibility yet leaving much to the imagination, for instance…
For Instance is the third release on Bakersfield-based Epigraph Records, and it is the first in a series of digital albums we will be releasing this year. We have some amazing recordings in the works, featuring new and improvised music from Bakersfield locals and stellar visiting artists from around the world.
I'm glad to be able to share this recording. Ben is an old friend, and we've played together a number of times, but I had never played with Jack Wright before that night at Dagny's. He is a legend of free music, now in his 70s, and his improvisations are as strong and profoundly beautiful as ever. We all enjoyed the trio so much that we reconvened the next morning at the house where they were staying. Ben set up a few mics and we were off. The whole thing was finished in under an hour, and then they were on the road.
For Instance is available now exclusively on our Bandcamp page. Download the full four-track album in the format of your choice for $5.99, and if you enter the discount code "june" at checkout you'll get 15% off, good this month only.